How cool my work place is :)
We have all time overloaded fridge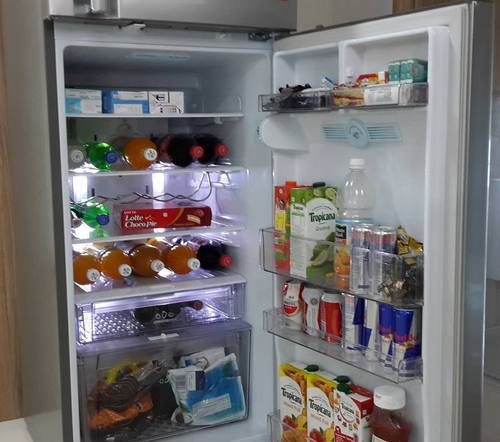 We do a lot of things to get relaxed. For example "Jung ki raat" ( counter strike)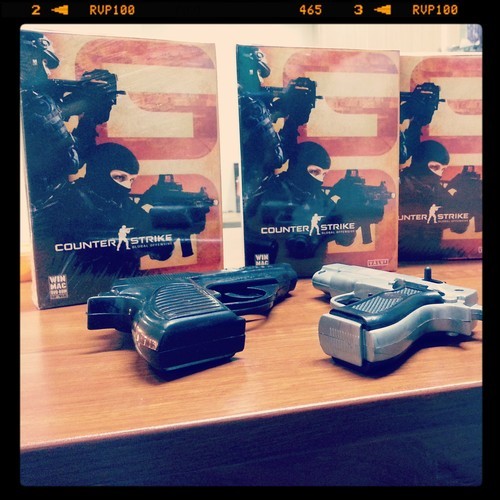 Not only computer games :P :P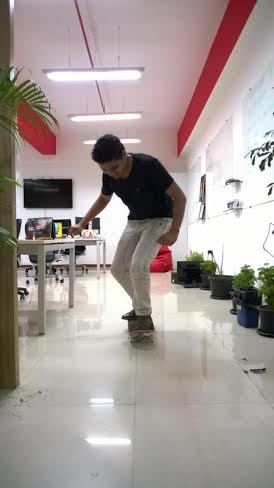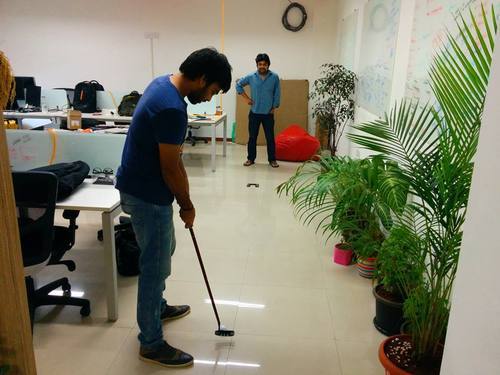 Almost every weekend we go for movie. (In my office people are movie addicts).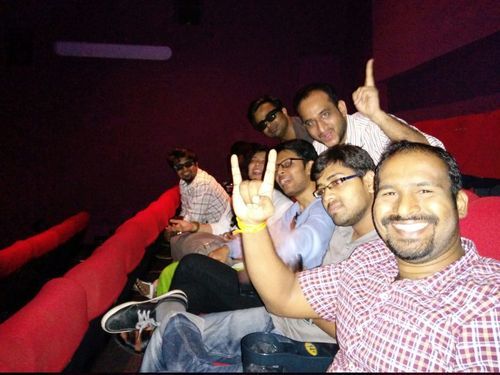 Once a month we go for lunch ( or twice.. last month it was thrice ). Remember, every-time we go to new place. (I guess in navi -mumbai nothing is left :P :P )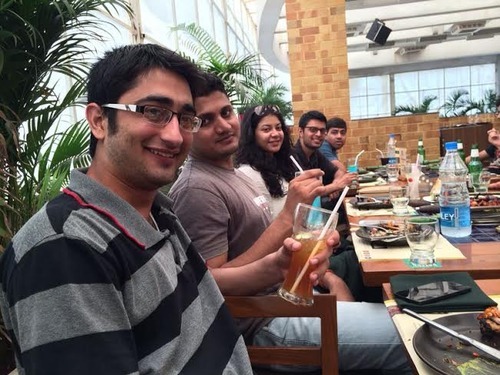 Freedom to setup your workstation (important because in last office I missed Ubuntu :P :P  ).  In this pic one can see difference in laptop colors :P :P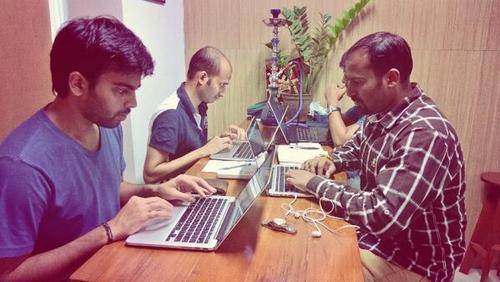 Believe me we all are bowling champions :P :P 
In other words : We are a group of crazy people :P :P Seriously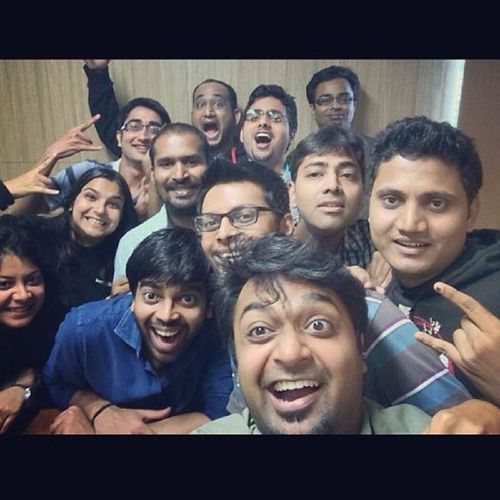 Follow all crazy people :
Deepak , Shardul ,Nischal ,Sameer ,Chetan ,Siddarth, Sneha ,Siddharth , Anirudh ,Urooj ,Moujhuri ,Nishant, Faisal. 
PS: BTW I am working in Justunfollow